Perry Players make a comeback | News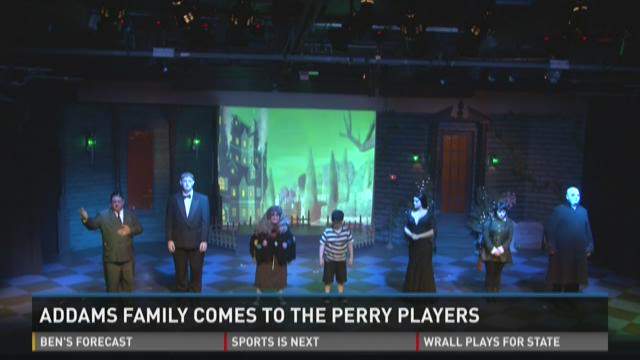 One Central Georgia theater group is making a comeback after almost closing the curtain for the final time last year. The Perry Players are bringing theater back to the community by focusing on the community they perform for.
The sounds that fill the Perry Players Theater almost went silent last year.
"We had a distress call that went out from the current board at that time and we were basically out of money out of energy out of passion out of everything," Perry Players board member Carol Tinsley says.
She says they made tough decisions to move the group forward by finding a balance between business and creativity.
"Because we brought the passion back, we got the community interested back again," Tinsley says.
That meant focusing on who they serve.
"There are some things aren't gonna sell," Tinsley says. "This is a family community theater, and that's one thing we had to remember is that we are a family community and there are some shows that didn't have a place here no matter how good they are, they just don't have a place here."
When the Perry Players looked at their community they saw that what worked were old favorites that everyone knows.
"Musicals, comedies and so forth are what the community wants. We had lost touch with that and with the decisions made last summer we said, We're gonna give this one big final push to do on some really big name shows people know and love,'" current production director Hunter Hufnagel says.
The group has a busy schedule ahead with their new-found passion.
Thursday they begin a run of The Addams Family musical at their theater on Main Street in Perry.
The show runs Thursday through Saturday for the next two weeks at 7:30 with two Sunday matinees at 2:30.
Reservations can be made online on the Perry Players website or by calling (478) 987-5354
Ticket prices:
Adult -$18.00
Senior / Military-$15.00
Student / Child -$15.00